Donate and Contributions
VOI is working with The CommunityFirst Foundation to coordinate donations to the Courage Walk that are collected by individuals like you!
If you are a 'walker' and you want to collect sponsor donations you can set up your own giving page on GivingFirst.org. After your page is approved you'll get an email with a link you can share with your sponsors where they can donate. Your sponsors will appreciate this trusted and secure way to give.
You should go to GivingFirst.org and first sign-up as a Donor and then set up your own Fundraising page on their website.
Here's some steps to follow.
Click here to start your GivingFirst.org fundraising page
Click on "Fundraise for your favorite non profit"
At the bottom of the page, click on "Create an Account"
Enter the fields for name, email address and password, then click create an account
There are several tabs once your account is created (My account, my donations, recurring donations, etc) Go to Campaigns tab to create your own fundraising page for the Courage Walk.
Click Create Campaign
Fill in the fields on this page, you will need to add Victim Outreach Info as the Organization and Courage Walk for Campaign Title.
Add your own personal message about why you are helping to raise funds for the Courage Walk under "your campaign Summary"
URL link - this is where you can link social media to your page to try to get the word out to more people to donate. Exampe: http://givingfirst.org/2014CourageWalkJohnSmith
Click "submit for approval"
Once your page is approved, you will receive an email from VOI letting you know that you are now able to start receiving funds online!
Or, for a slightly different way to set up a donor account, watch this video
Adopt-A-Bear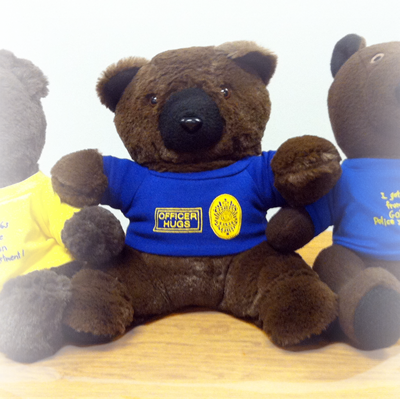 The police departments that VOI serves are all proud to be part of the "Adopt a Bear for a Child's Sake" Program.
A donation of $20 purchases two teddy bears. The first bear, Officer "Hugs", is yours to keep. The second teddy bear, whose mission is to provide comfort, will ride along with an officer until it lands in the arms of a traumatized child. This teddy bear's t-shirt reads, "I got hugs from the police department".
Our "Adopt a Bear for a Child's Sake" program takes community participation to be successful. 100% of your donation is used to support this program. For more information, please call 303-202-2196