Victim Outreach Incorporated launches the
Bricks of Courage Campaign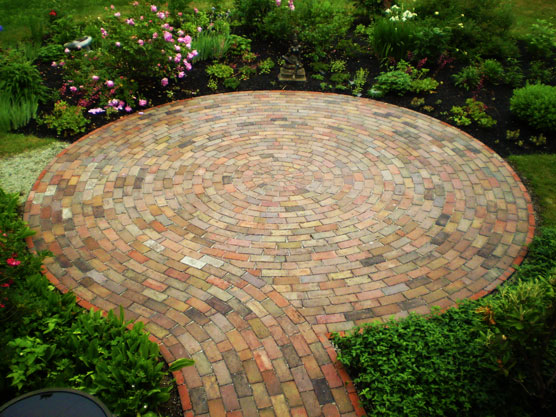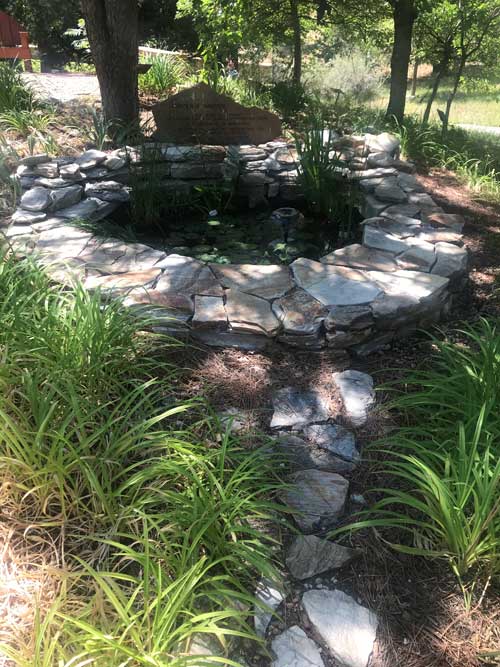 The
Bricks of Courage Campaign
is an opportunity for you to permanently support the Courage Walk and VOI. The Courage Walkway will be laid in a spiral formation as a way to show interconnection between all those honored with a brick placement.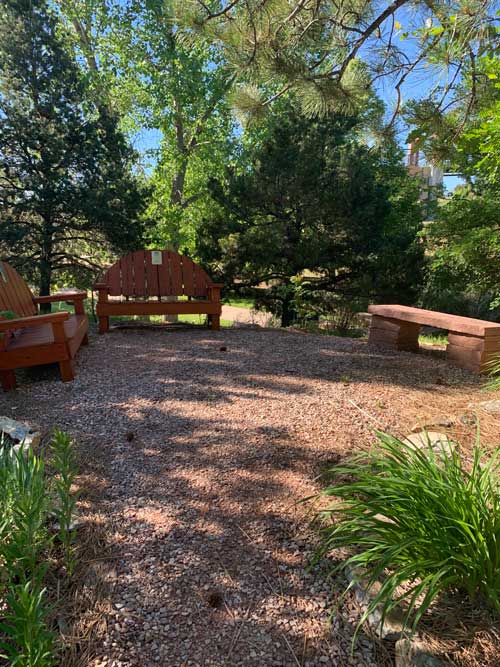 Your purchase of a
Brick of Courage
will serve as a reminder to all those that visit, the importance of celebration and relationship, even in hard times. We hope that the Courage Walkway will bring hope to those that pass by or sit to reflect on a loved on that is remembered with a Brick of Courage.
---
Your purchase of a Brick of Courage is a contribution to both the
Annual Courage Walk
and
Victim Outreach Incorporated
. Today, you can give "Hope" to victims with your brick purchase.
"Hope" is the thing with feathers
That perches in the soul
And sings the tune without the words
And never stops at all
~ Emily Dickenson - 1830-1886
---
Thank You on behalf of VOI
and the Courage Walk.
---
Courage Garden Gazebo Destroyed by Fire
The gazebo was destroyed by arson on October 7, 2020. It was located in the Courage Garden, behind the courthouse, and was a sacred place of respite for hundreds of victims of violent crime in Jefferson county.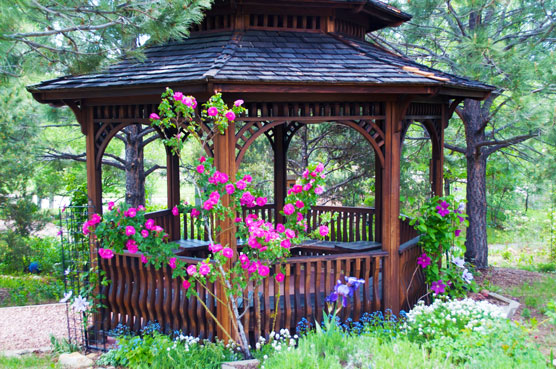 Donations for Rebuilding the Gazebo
Please help us to rebuild the Gazebo
Donate through Colorado Gives
Under "Special Instructions or Comments for Nonprofit" please write in
"Courage Garden Gazebo"
---
The loss of the gazebo, the cornerstone of the Courage Garden, is heartbreaking for those of us who love and appreciate the beauty and gifts of comfort, solitude and peace it provided.
And while we mourn this, we are so thankful that no one was hurt and that the fire didn't spread to the rest of the garden. Many thanks to
Golden police and Fire
and the citizens that reported the flames.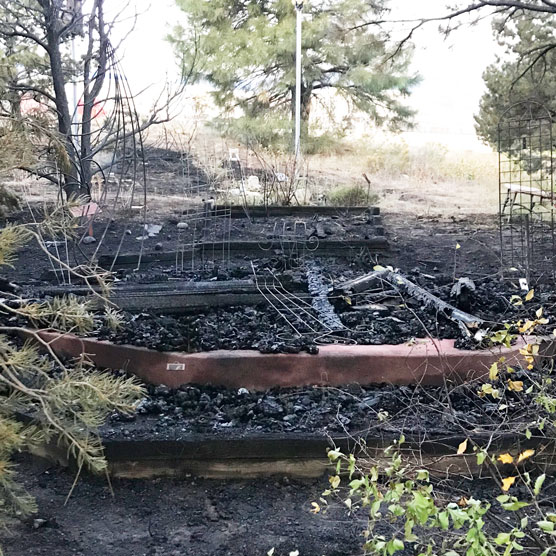 We are also thankful for the outpouring of support, offers to help and the donations toward rebuilding the gazebo. And rebuild it we will! We have an amazing community and we appreciate you, more than you know.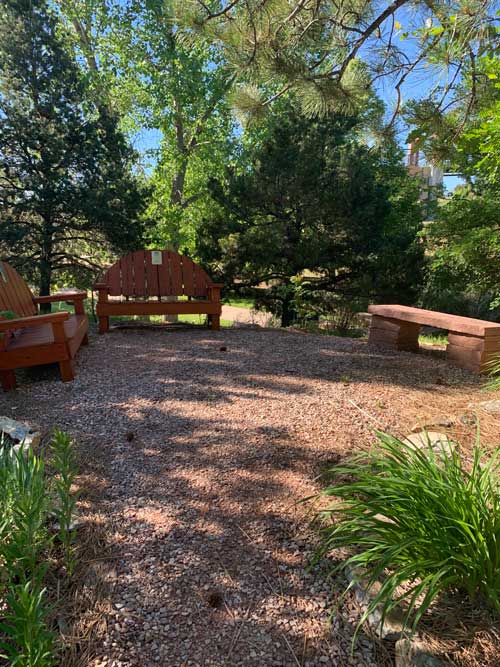 The gazebo was dedicated to Sgt.Tim Mossbrucker, with the Jeffco SO, a fallen officer in the line of duty.
Jeffco law enforcement agencies donated the funds for the community to build the gazebo in his memory. Sgt. Mossbrucker's father built the wooden benches inside.
---
On behalf of VOI
and the Courage Walk.
---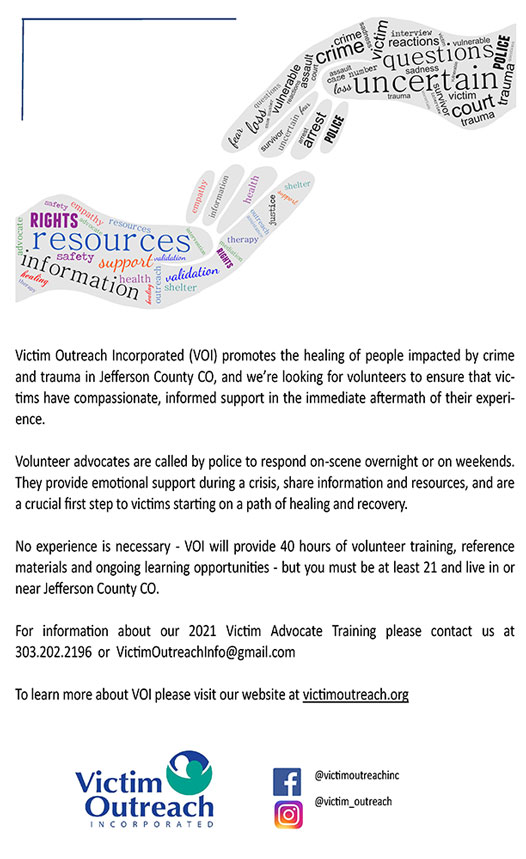 ---
Services for Primary and Secondary Victims
Victim Outreach Incorporated offers comprehensive support services to victims of crime and/or trauma. Primary clients include those who have been impacted by criminal acts or non-crime related traumatic events such as suicide, SIDS death, fatal car accident or natural disaster.
Services are also provided to secondary victims - family members or witnesses who were seriously impacted by the trauma.
---
Crisis & Trauma
A crisis reaction is a normal reaction to an abnormal event. The sort of events that can cause serious distress can include involvement in/or witnessing:
Personal trauma, such as abuse, sexual assault, robbery or burglary
Suicide, severe injury, sudden death (by accident, homicide or natural causes) of family or friends
Events that happen to the person's community, such as fire, flood, terrorism
---
Service Area

Our service area includes:
Arvada
Golden
Edgewater
Lakeside
Mountain View
Morrison
Wheat Ridge
Colorado School of Mines
And victims with no local advocate who are referred to VOI
If you were a victim of a crime in VOI's service area and need assistance:
Contact VOI at 303-202-2196
If you were victimized elsewhere, contact the law enforcement agency in the city where the crime occurred and ask to speak with someone in their victim services unit
You may find a list of local agencies and issue specific resources here.
If you live in our service area but were a victim of a crime in another state or city, and need local support or resources, contact VOI for assistance.
---
Training & Collaboration with Agencies and Groups
In addition to direct service delivery VOI also engages in extensive training, networking and collaboration with other service providers, first responders and law enforcement agencies to further strengthen a coordinated and effective response to victims. Read more. . .